Written by administrator on March 1st, 2014
News from EFF:
On back-to-back days this week, residents in Texas and Washington received some extra legal protection for the contents of their cell phones. These decisions, while only binding on law enforcement within each respective state, could play an important role on the ongoing debate on cell phone privacy specifically, and applying legal protections against unreasonable searches and seizures to new technologies generally. 
Texas: a cellphone is not like a pair of pants or shoes
First, the Texas Court of Criminal Appeals ruled in State v. Granville that an inmate locked in jail maintained an expectation of privacy in the contents of his cell phone even when the phone was out of his custody and in the control of the jail guards. A Huntsville police officer arrested high-school student Anthony Granville on a misdemeanor charge, and he was locked up in jail. Three hours after his arrest, a different officer than the one who arrested him retrieved Granville's phone from the evidence locker and, without a warrant,……………. continues on EFF
Related News:
News from ABC News:
Dear ABC News Fixer: I had two phone lines with T-Mobile on separate contracts – one for me and one for my mother. Last year in February, I called them to cancel my phone line since my contract was up.
The next month, I noticed they were still billing me for both lines. I called again and was told that it was an error and that they would cancel it.
The following month, I got my bill and again, I saw that my line had still not been canceled. I called T-Mobile again to let them know, and this time they said they had no record of my canceling the line or that anyone had ever spoken to me. I asked for a supervisor and was hung up on. I called back — at this point I was upset. They told me they would be cutting off my phone lines for non-payment.
I let them know that I was more than happy to pay for my mother's phone line — and I had been paying for it — but I would not pay for a phone line that I had canceled two months earlier.
I was told that if I wanted to cancel, I would have to pay an early termi……………. continues on ABC News
---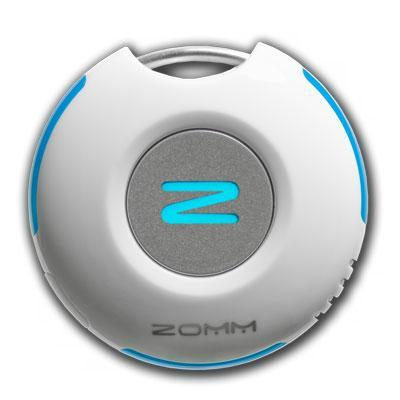 ZOMM Wireless Leash (White) for Mobile Phones Bluetooth Speakerphone and Personal Safety Device. Using Bluetooth ZOMM connects to mobile phone and alerts the user when they have left their phone behind. ZOMM also features a hands-free speakerphone and personal safety feature to call emergency assistance from anywhere in the world.
List Price:
Price: 63.16